Property Tax Appeal Service
How to Protest Property Tax in Harris County (HCAD)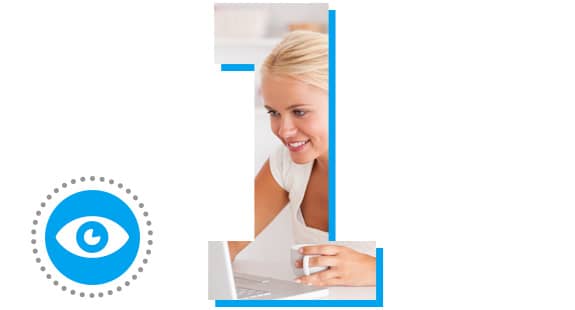 Search For Savings
Use our Free Tax Assessment Evaluation tool to find out if you're a candidate for savings.
Send Your Report to MCAD
Use our report to win your protest & maximize your savings at your hearing.
Property Tax Protest options
HCAD Property Tax Appeal Process


First, you must file a protest

. You have 2 options for filing a protest: 

Option 1: File online using HCAD iFile (www.hcad.org/ifile)

Option 2: Via Mail with a "Notice of Protest" form

Next, you must present your evidence. You have 2 options for presenting your evidence:

iSettle is HCAD's online platform for reviewing homeowner's protests. To use iSettle, you must first file your protest online using the iFile system at www.hcad.org/ifile (you cannot file your protest with via the "Notice of Protest" form).
How iSettle Works:
After you've completed iSettle, HCAD will re-examine your home based on the comps provided in your Appeal Summary to determine if a reduction is warranted.  HCAD will email you with the outcome of their iSettle review and provide a link to accept or decline their offer.
(The advantage of iSettle is that it is very simple, and HCAD will often settle with you.  The downside is that they do not allow you to upload documents, therefore if you have a lot of information to provide, such as a lengthy Factors & Considerations section, closing statements, or appraisals, you may want to attend the informal hearing in-person.)
If you decline their offer you'll be scheduled for a hearing with the Appraisal Review Board (ARB) which will independently review your evidence. Most people appear in-person for the ARB hearing, but if you're unable to attend you can send your entire Appeal Evidence Package in with a notarized affidavit.
Instructions for using iFile & iSettle together:
Visit www.hcad.org/ifile and enter your HCAD Account Number and iFile number.
These numbers are located on the Notice of Appraised Value you received from HCAD.  If you don't have this Notice you must contact HCAD directly (713.957.7800) for a replacement.

Complete the online form

: Enter the Fair Value Indication from the 1st page of your PropertyTaxReduction Appeal Evidence Package.

Check Reasons for your Protest-

If your analysis is based on Sales Comparables AND Unequal Appraisal Comps you will check the box for

Value is over market value

AND

Value is unequal compared with other properties

.  If your analysis is based on only Unequal Appraisal Comps you will check the box for

Value is unequal compared with other properties

. Check any other boxes that apply to your particular case.

Give any facts that may help resolve your case-

  Copy and paste the "Appeal Summary" making sure to include all the addresses used to arrive at your value.  (Since HCAD only allows 700 characters, you must be concise. Just be sure you include all the addresses that were utilized to establish your Fair Market Value in your Appeal Evidence Package.)
Click "Continue" and then click "Submit My Protest" to finish filing your protest.
Option 2: Informal Hearing
If you want to use iFile, but not iSettle (i.e. you would prefer to appear in-person for the Informal hearing), you can do this by indicating that you do not want to participate in iSettle when prompted.
File your protest using iFile

or

complete and mail the "Notice of Protest" form by May 31.
HCAD will schedule and notify you of your Informal hearing date
Appear at 13013 Northwest Fwy, Houston, TX 77040 on the date & time specified to meet with an appraiser and present your evidence.
After you submit this form, you'll receive a letter in the mail from HCAD which tells you when to show up for your hearing.  You'll sit down with a representative and show them your evidence.  If they agree with you, they'll offer you a tax reduction and you can choose whether or not to accept it.
What if you don't receive an acceptable offer? You have 2 options: ARB Hearing
or
Affidavit
Option 1: Attend the Appraisal Review Board (ARB) Hearing
If you don't accept HCAD's offer, you'll be scheduled for an ARB hearing.  Here, you'll present your entire appeal evidence package to 3 impartial citizens.  You'll need to make 5 copies of your evidence (1 for you, 3 for the ARB members, and 1 for the HCAD Appraiser).  Most ARB hearings last around 10-15 minutes. Read tips for an ARB hearing here.
Option 2: Send in a Notarized Affidavit: 
If you cannot attend the ARB hearing, you can send your Evidence Package, Appeal Summary, and notarized Affidavit to the address below. The Appraisal Review Board will review your evidence and will notify you via mail of their decision.
Everything should be mailed to:
Harris County Appraisal District ATTN: Residential Appraisal Dept. 13013 Northwest Freeway Houston, TX 77040 HCAD Phone Number: 713.957.7800
Important notes about iSettle:
Most neighborhoods are eligible for iSettle.  A few neighborhoods are not due to their complexity.  If your neighborhood is not eligible, HCAD will notify you and you'll need to file your protest using the "Notice of Protest Form".
Start Your Property Tax Evaluation
DIY or Full-Service Property Tax Appeal Service
Purchase your property tax reduction report, or opt for our full-service appeal option and let us handle everything for you. Both options provide you with 100% risk-free guarantee of savings.
REAL CLIENTS. GREAT RESULTS.
What Customers Are Saying
100% RISK-FREE GUARANTEE
We guarantee success of your protest or your money back!

Powered by Rainbolt & Co.
12930 Dairy Ashford Rd, Suite 901
Sugar Land, TX 77478
Hours: Mon-Fri 9AM - 5PM
Phone: 713-338-2308